Services Available:
TTouch
Certified Practitioner of Tellington TTouch for Companion Animals
Developed by internationally-recognized animal expert Linda Tellington-Jones, Tellington TTouch® Training is a specialized approach to the care and training of our companion animals. With TTouch, even the most challenging problems and behavioral issues are often eliminated, improving the quality of your animal's life.

Reiki for Your Pet and for You
Reiki Master with special certification in Animal Reiki
Reiki is a holistic healing technique which works with Universal Life Force energy. This modality helps re-balance the energy flow within and around the animal's body to bring it to a state of positive health. It is always beneficial, can never do any harm and is completely non-invasive. It works on both a physical and a mental/emotional level so it is extremely helpful for fearful animals, rescued animals and/or ones whose past is unknown. It is also especially helpful for older animals with who are sick or in poor physical health. It can help to stimulate the appetite and help promote their overall sense of well-being.
I also offer Reiki for people, and can do a combo session incorporating a session for you as well as for your pet, or a separate session for each of you, as you wish.
I do the Reiki sessions in person if you are local to me, or can do distant Reiki sessions if you are not within reasonable traveling distance of New York City.

Bach Flower Essences for Your Pet and for You - In Person or by Phone Consultation
Certified to Treat People, Animals and Plants with Bach Flower Essences
Bach Flower Essences, discovered by Dr. Edward Bach, are gentle, natural, safe remedies which are extremely helpful in creating optimum emotional balance in the body, and are a wonderful complement to the other modalities which I work with. After a session/consultation with you and your animal(s), I will be able to create a customized blend of these essences for your animal(s) and for you as well, if you wish. If you are not in my area, I can consult you over the phone and mail you the custom essences.
Tellington TTouch: Private Lessons, Workshops and Demos
I am available for private lessons, short workshops or demos in TTouch. Please
contact me
for more information about fees and scheduling for these.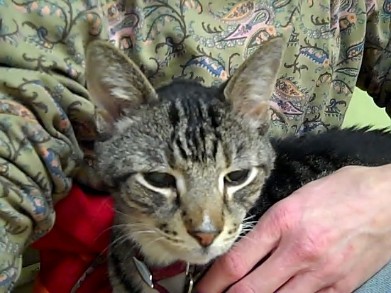 Healing Touch for Animals
Level I Practitioner
Healing Touch for Animals is an energy healing modality with a more clinical approach than Reiki. But like Reiki, it is a very gentle yet powerful modality which helps to balance the body's energy flow on all levels. I use it when I feel a more specific approach is called for, or may do alternate sessions of Reiki and HTA.

Fees
Since animals are most comfortable in their own environment, I travel to your location. For in-person sessions, fees begin at $75 for a private session lasting approximately an hour within most areas of Manhattan. However, they may be slightly higher for increased travel distance to other areas, depending on where you live. Another option is to schedule combo session in which I would do half the session on your pet (Reiki and/or TTouch) and half the session with you (Reiki). For those not living in my area, I offer distant Reiki sessions for $35 (approx half hour). I am also available for phone consultations for customized Bach Remedies and/or to help cover some specialized topics such as socializing feral cats, which start at $45 and vary according to your needs.

Private Sessions
We will discuss the issues you would like to address with your animal(s.) We will then come up with a plan utilizing all the above techniques that will be appropriate for your particular pet. In addition, I will work with your animal(s) and teach you how to use some tools and touches to help them.
This work can also help in the adjustment process which occurs when bringing a new animal into a home which already has another animal or animals. Additionally, for dogs there are also techniques and tools which are helpful for those who are hard to walk because they pull on the leash, etc.
In general, my work promotes overall balance and well-being both physically and emotionally. It can be of help for animals who are older or have forms of physical discomfort such as arthritis, or animals recovering from surgery. Separation anxiety and other related issues can also be addressed.