Picture Gallery and More Stories
(for more stories about animals I have worked with, visit my blog by
clicking on the "Blog" tab above or by going to http://sarahsuricat.blogspot.com)
Here I am with Jinx, one of my friend Jordyn's cats (has passed, R.I.P.). He began losing mobility in his hind legs, so I worked with him combining Reiki, TTouch Body work and a TTouch wrap, and it helped him to remain as balanced as possible, given his condition.
Jordyn also had a dog Buddy who seemed to be paralyzed when she first started fostering him from the shelter but after some careful work, he was able to walk fine http://sarahsuricat.blogspot.com/2010/04/update-on-buddy.html.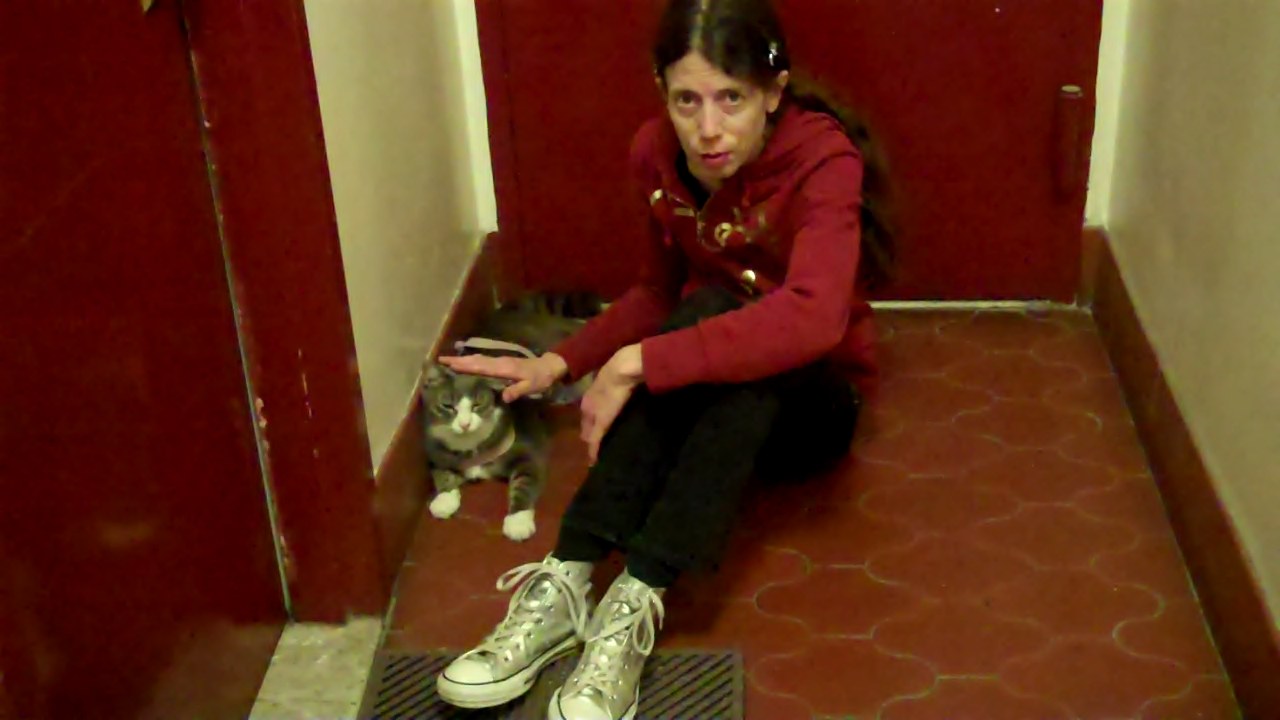 Here I am working with Quinn at BARC shelter in Brooklyn. Often with very fearful cats, I initiate contact using a tool such as a paintbrush, back scratcher or the like, to accustom them to being touched in a very non-threatening manner.
Quinn came to BARC terrified of human contact, and he came a long way. I shared this work with some of the volunteers at BARC, so they were able to help Quinn and other cats who are frightened to become more at ease.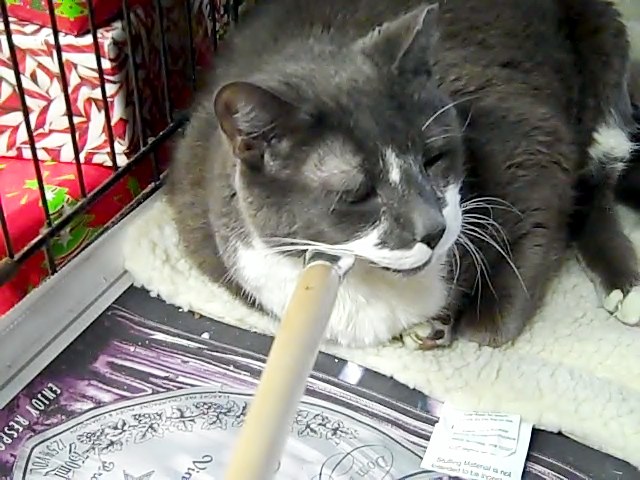 Here's Petey, another one of Jordyn's dogs. He was charming and extremely peppy, so TTouch helped him to be a little more calm and focused. He could get barky at times, and so TTouch around his mouth area was one place that is good for him. As for leash setups, we found it best to walk Petey with a step-in harness and a double-ended leash, with the clips attached to the two side clips of the harness. Having two points of contact helps to keep dogs better balance than just simply one point of contact, and you can simply separate your arms a bit to signal them to stop. You can see pix and description here
http://sarahsuricat.blogspot.com/2009/07/noodles-and-petey-get-in-balance.html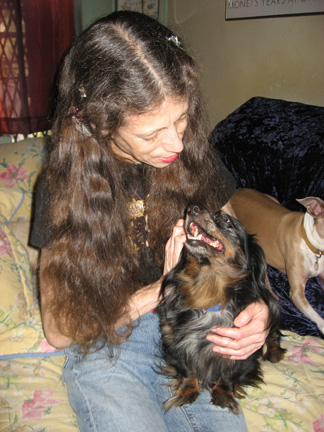 This was a more unusual TTouch experience at Social Tees Animal Rescue, where, in addition to adopting cats and dogs, they also rescue and rehabilitate reptiles, who then go to sanctuaries and refuges. This is Milton the Savannah Monitor Lizard. I did some abalone touches on him, and he found it very relaxing..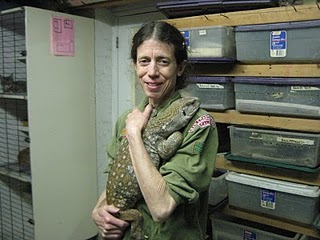 This is Vanessa the hairless rat. She particularly enjoyed very gentle clouded leopard TTouches down her body.